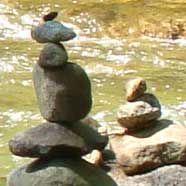 Intuitive sessions are designed to guide you through the portal of any question or aspect of life to access the natural knowing and truth in any situation or circumstance.  How life is "showing up" is a reflection, literally, of how you are in relationship to your power as an embodied soul.  An intuitive session is an opportunity to look at your life, just as it is, and observe the way you are reacting to it or co-creating powerfully within it.
I co-create each intuitive session to meet the needs of each person or family.  There are no set guidelines or structures, just time together to explore what is meaningful for you.
For Children and Teens:
I offer playful, relaxed, and fun ways for children to be empowered and supported in their spiritual lives.  Children and teens are wide open and curious about energy and naturally relate to the world through all their senses. Children of all ages are supported in engaging with life in a way that is meaningful and empowering for them while maintaining their own life force and boundaries.  Most importantly, children and teens are encouraged and championed in being authentic and mischievous in ways that support innate joy and peace.
$35 for 30 min session.  $70 for 60 min session.
For Adults:
An intuitive session is a time to move inward and attune with the soul's wisdom and fulfillment.  An adult life can be full of complexities that separate us from the simplicity of our Beingness.  Together, we will explore areas of life that are important to you and the realities of where you are living and reacting or co-creating with life.
$70 for 30 min session.  $140 for 60 min session.
For Families:
The family "system" is a mini-universe where we do our most intimate growth.  Intuitive sessions for families are designed to provide insight into how your family is designed to work and what each family member is offering to the whole.  We will explore practical ways to function as a family community where everyone's needs and space are honored.  Learn to relate to your family as a divine community where each family member is honored, understood, and accepted.  Family sessions can also include guidance with animals/pets that share space in the home.
$140 for 60 min session.