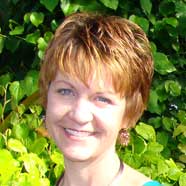 Jenn is a trusted guide and experienced navigator of the doorways, pitfalls, and thresholds necessary for true spiritual awakening.  Through a series of painful and life altering experiences, she has emerged with a simple and refreshingly clear presence that supports each person in accessing their own wisdom and befriending Life.
Jenn's lifelong experiences walking in both the physical and formless worlds has honed and refined her ability to guide others in befriending the limitations of physical life and accessing wisdom to make decisions that move us deeper into ourselves.
Psychically open since birth, Jenn had regular visitations and conversations with animal, human, and star guides throughout her life which supported her ability to remain open to her sensitivities.  During a series of life changing events in her late 20s, Jenn underwent a physical transformation that deepened her relationship with the Divine and awakened her passion for helping others.  She continues to learn about being a Human-Being by opening more fully into the Divine Love that is present everywhere and listening to the voice of life.
Jenn holds a master's degree in communication studies and brings over 10 years experience in consulting and teaching in academia, non-profit, and corporations.  She is a certified co-active coach, spiritual counselor, spiritual teacher, Archetypal Consultant, and is an ordained minister through the Church of Inner Light.
As a parent and mother, her most sacred job is being Keegan and Drew's mom.